Distribute Workload - Prevent Overload
Optimize Workload Distribution
Distribute workload and avoid overloading a single server, which can lead to sluggish response times, downtime, and revenue loss.
Robust Traffic Handling
Handle high traffic for e-commerce websites, online marketplaces, social networks, SaaS applications, and any other system that requires fast and reliable performance.
Say Goodbye to Downtime
Distribute incoming requests to your backend servers, ensuring your application can handle any increase in traffic.
High availability
With a load balancer, incoming requests are intelligently routed to the backend, so you can handle any load increase easily.
Seamless Maintenance
Maintain application's performance during maintenance and updates by taking the backend in and out of rotation via the Cloud Manager, API, or CLI.
Health Monitoring
Ensure optimal performance and uptime by monitoring your backend traffic and only routing requests to healthy servers.
Flexible Load Distribution
Handle any workload, from a simple blog to a large application cluster, by balancing any TCP-based traffic, including SSH and MySQL.
Enjoy the convenience of monthly billing cycles.
Maximize savings with annual billing cycles.
Domain Control at Fingertips
Gain the power of domain control in your hands. Manage your settings simply and efficiently.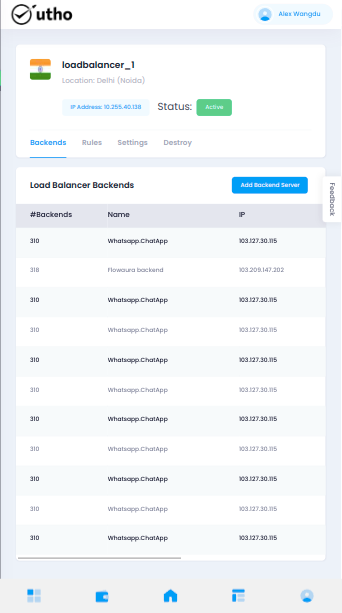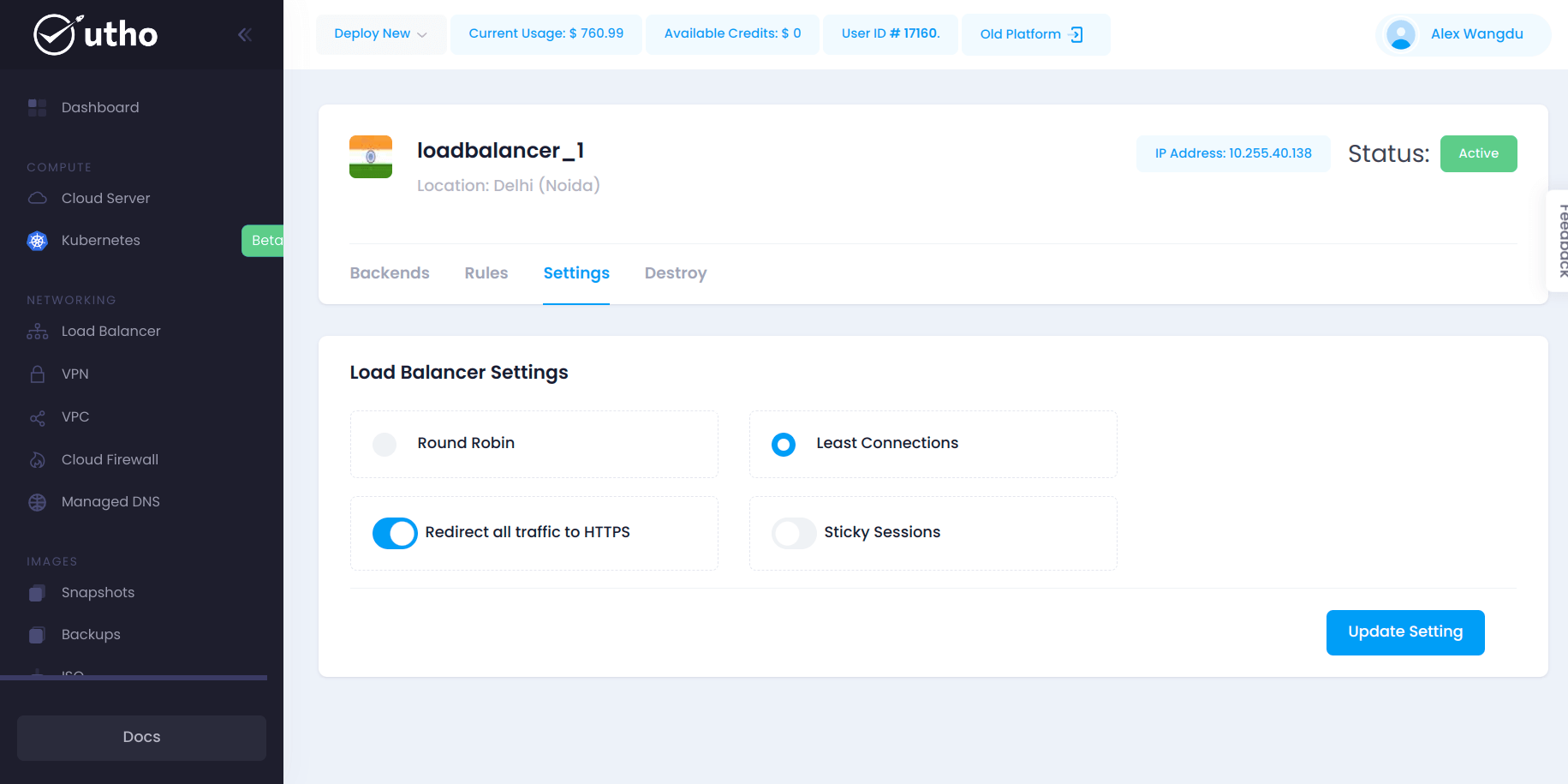 Experience
Value-Added Features
Secure and Boost User Trust
Utho Load Balancers are equipped with SSL Certificates - completely free of cost. Ensure your users' sensitive data is kept secure while also gaining their trust with the added security layer.
Easy to manage
Just like our cloud servers, it is straightforward and hassle-free. Load Balancers are easy to deploy and simple to configure, so you can get started right away without any additional technical expertise.
Have Any Questions?
Don't Worry, We've Got Answers!